As Seen on:

LUNARFLAME
About the Product
This latticed solar lamp projects multiple colors plus one flamelike light onto walkways, fences, and yards.
Step 1
Choose Your Location
Whether you want to make backyards beautiful, porches pop, or walkways wonderful, LunarFlame installs anywhere in minutes and dazzles for years. You can literally install these anywhere the sun touches.
Step 2
Charge your lights
Once set up, your LunarFlame lights charge all day, every day, and only power on at night thanks to their advanced "dusk-till-dawn" feature. With every single sunny day comes a bright, vibrant night.
Step 3
Watch LunarFlame transform your home
Whether you choose one of the 7 unique colors, one of the color-shuffle modes, or the mesmerizing "flicker-mimic" flame light, LunarFlame can evolve any home or yard the moment the sun goes down.
White, Red, Green, Blue, Yellow, Purple, Turquoise
Stationary, Fast Color Shift, Slow Color Shift, Flickering Flame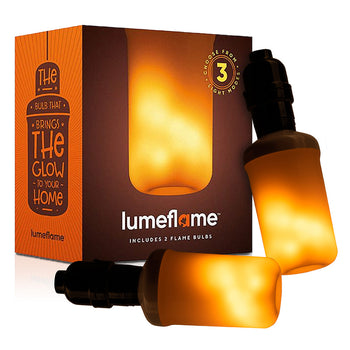 Lumeflame
Enjoy a cozy ambiance without the fire risk: this 'smart' LED bulb mimics the flicker of a real flame!
Learn More
Winter Bright
This laser light offers a quick 'n' easy set-up and an amazing holiday light show in one, nifty device.
Learn More
30 Day Satisfaction Guarantee

Free Shipping
We offer shipping within the contiguous US on orders over $50. (excludes Alaska, Hawaii, US Territories, and international shipping).

Dedicated Customer Care
Our helpful live customer service team is always available to lend a helping hand. From installation questions to help with lighting ideas, we're here to help!

200,000+ Satisfied Customers
Brightology has changed the lives of hundreds of thousands of customers all over the world with our revolutionary solutions.